Welcome in the resistance!
Edit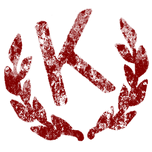 Welcome to the official wiki dedicated to everything related to the Return to Castle Wolfenstein much-popular mod called The Dark Army. This is a collaborative community website, officially supported by the developers of the mod, that anyone can edit.
Now click that edit button and join the resistance!
What is The Dark Army?
Edit
The Dark Army, often abbreviated TDA, is a Return to Castle Wolfenstein mod, set in the fictional WWII-themed universe of the Wolfenstein series (chronologically between Wolfenstein and Wolfenstein: The Old Blood), developed by French non-profit modding company 85 Prøductions since 2013. Divided in two parts, this fan project was born in 2011 and, since 2013, aims to bridge the gap between the classic and current episodes of the Wolfenstein series.
Latest activity
Edit
Photos and videos are a great way to add visuals to your wiki. Find videos about your topic by exploring Fandom's Video Library.
Ad blocker interference detected!
Wikia is a free-to-use site that makes money from advertising. We have a modified experience for viewers using ad blockers

Wikia is not accessible if you've made further modifications. Remove the custom ad blocker rule(s) and the page will load as expected.